Experience Biology: Elementary

Doing science your kids love has never been easier!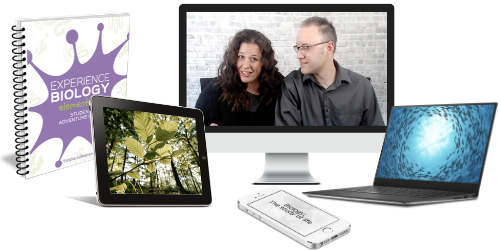 The delight you want to cultivate in your homeschool isn't something you have to search for—it's right under your nose.
It's 9am. Time to gather the kids. (Yes, you can wear your PJs.)
But when your 8-year-old looks at the "to do" list, does he cheer…or maybe die a little inside?
When you're teaching reading, writing, arithmetic and trying to squeeze every last drop out of that boxed curriculum…
You may be leaving out the one critical thing for turning your kids into lifelong learners:
Delight.

And the one subject you're leaving out?
It's the missing link that could pull it all together.
Science isn't optional. It isn't extra. It isn't a "nice" thing to teach if you can find the time.
Because when you use science to unlock smiles, excitement, and "When can we learn this, Mom??"
…you're giving your kids a solid education that's also inspired.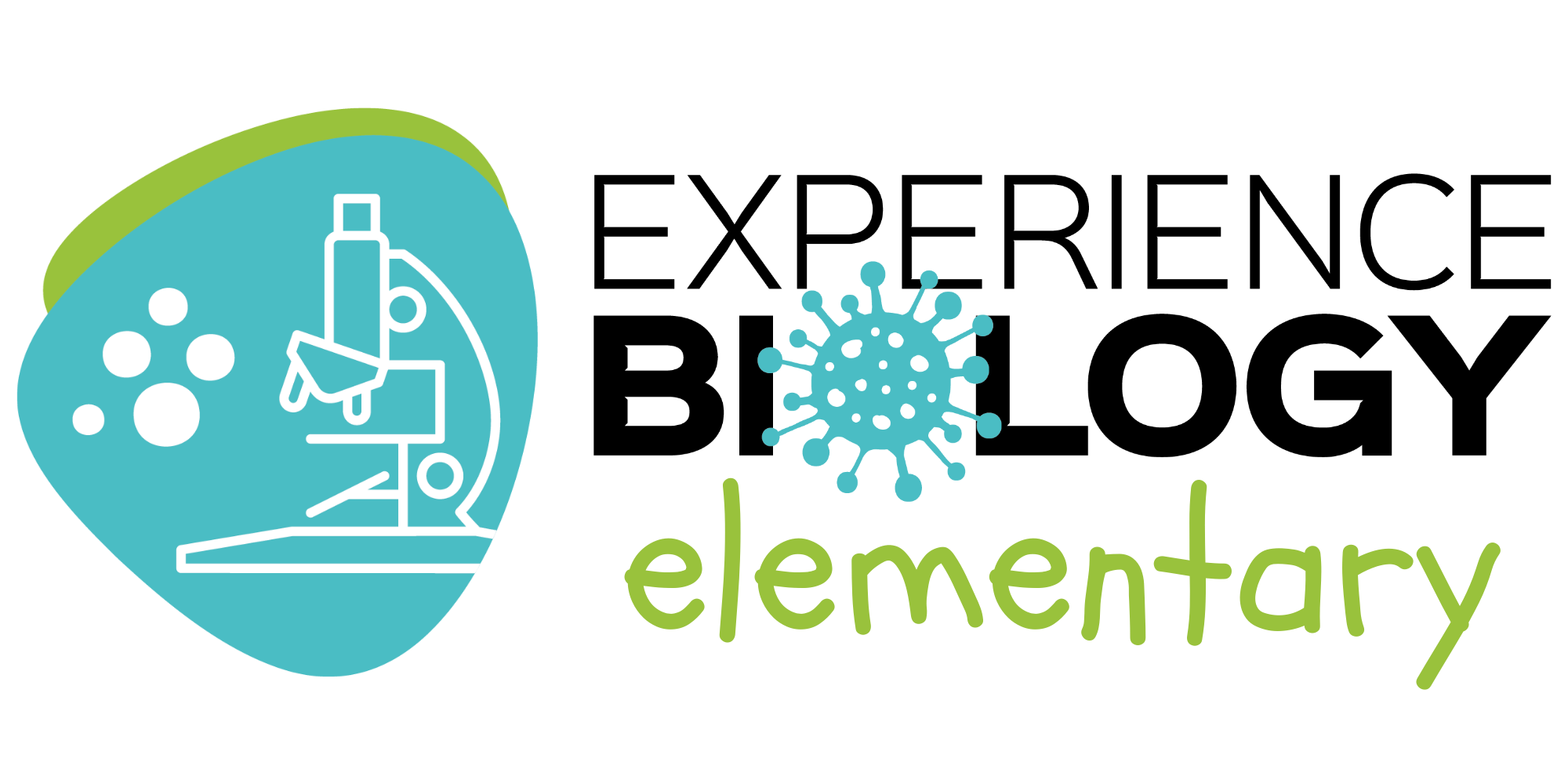 Engage young minds… and put the FUN back into homeschooling!
Experience Biology Elementary in 3 Easy Steps…
Step 1: Watch Engaging Video Lessons
Login to your online classroom each week and let your kids watch the engaging video lesson that will introduce them to basic biology principles. Watch together as a family, or each child can watch on their own!
Step 2: Engage in Fun Activities and Assignments to Make Science Come Alive
With each lesson you'll be provided with hands-on activities, creative play, memory work, and more. You decide what to integrate into your lesson and what to skip. Customize the course to fit your family's unique needs.
Step 3: Explore Living Books from Recommended Reading Lists
Further your children's education and love of biology by using some (or all) of the books on the reading list. Choose from the list of living books and use them as read-alouds for the family or independent reading assignments for each of your children.
Complete Program: $129
For your entire immediate family!
It was our first year homeschooling and I wanted something that would be a good fit for both of my kids and would adapt to their levels…
I appreciated the ease of sitting down with my kids, opening the video and watching each lesson explained very clearly with lots of interesting historical, geographical, and scientific information. The great visuals on the videos helped us with the concepts being introduced.
My kids and I have grown to love science! Thank you for your investment in families like ours.
I needed a pick-up-and-go science program with a Christian foundation.
I homeschool 3 kids that range in ages from 8 to 11 and wanted something we could do together that wasn't difficult to understand, but not dumbed down either. Everything in Experience Astronomy is taught through the lens of God's Word. It's thorough and engaging, with a great list of recommended reading that really enhances what's taught.
I'm learning almost as much as the children. We're having amazing discussions about the stars, space, mythology, God, and our place in the universe!
What's Included in the Elementary Program?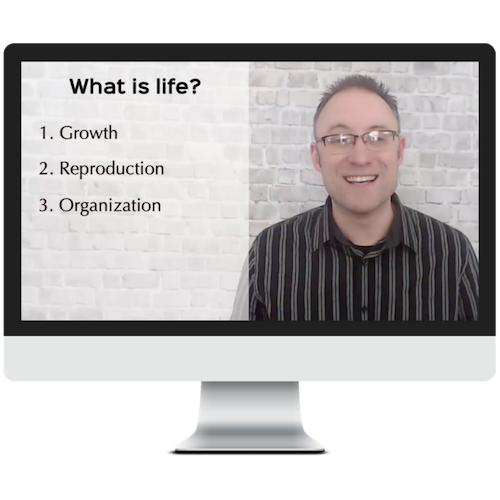 30 fun video lessons so you can take a break from teaching and still give your kids a solid education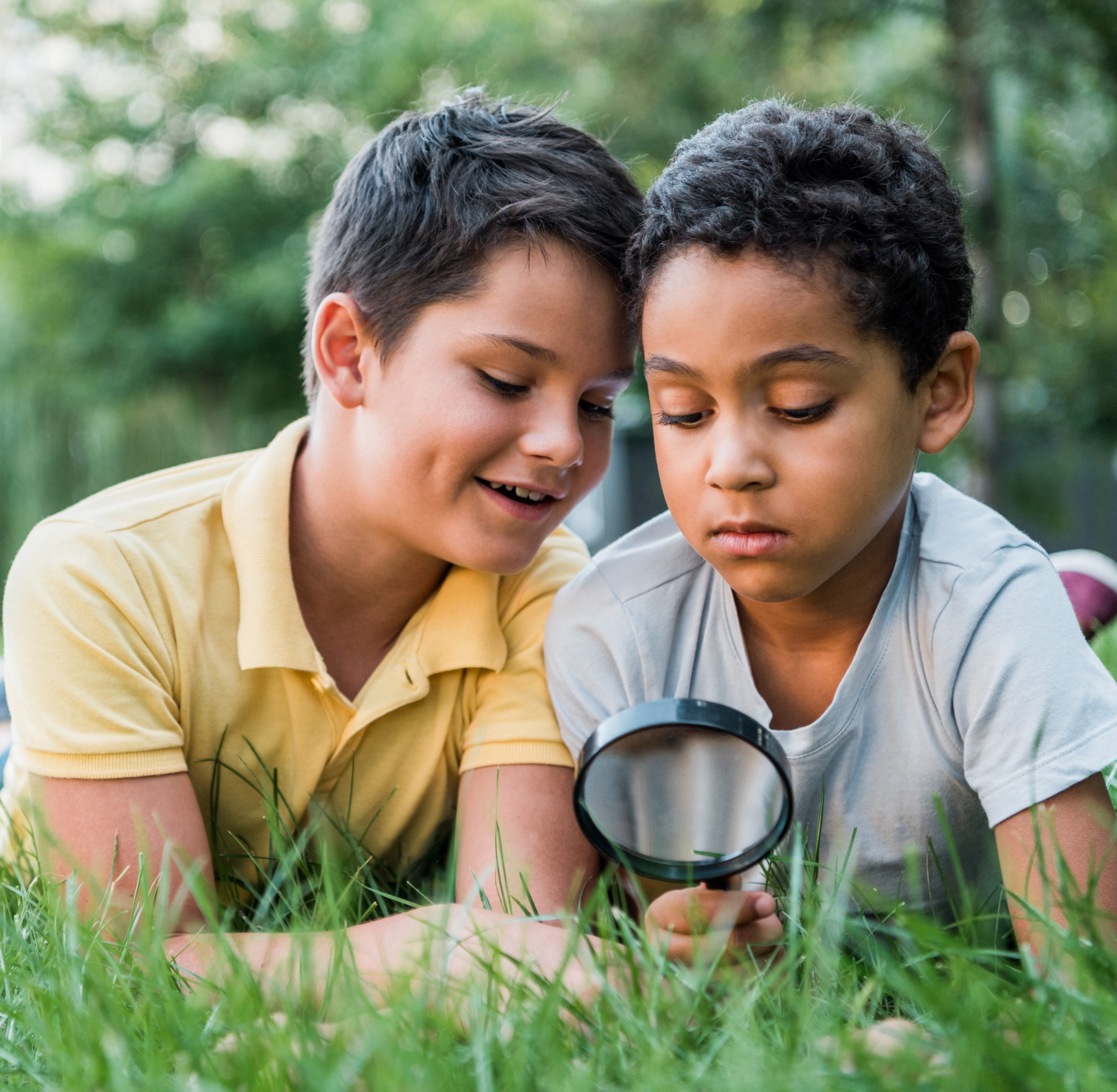 Dozens of hands-on activities you and your child can to do together that will bring the lessons to life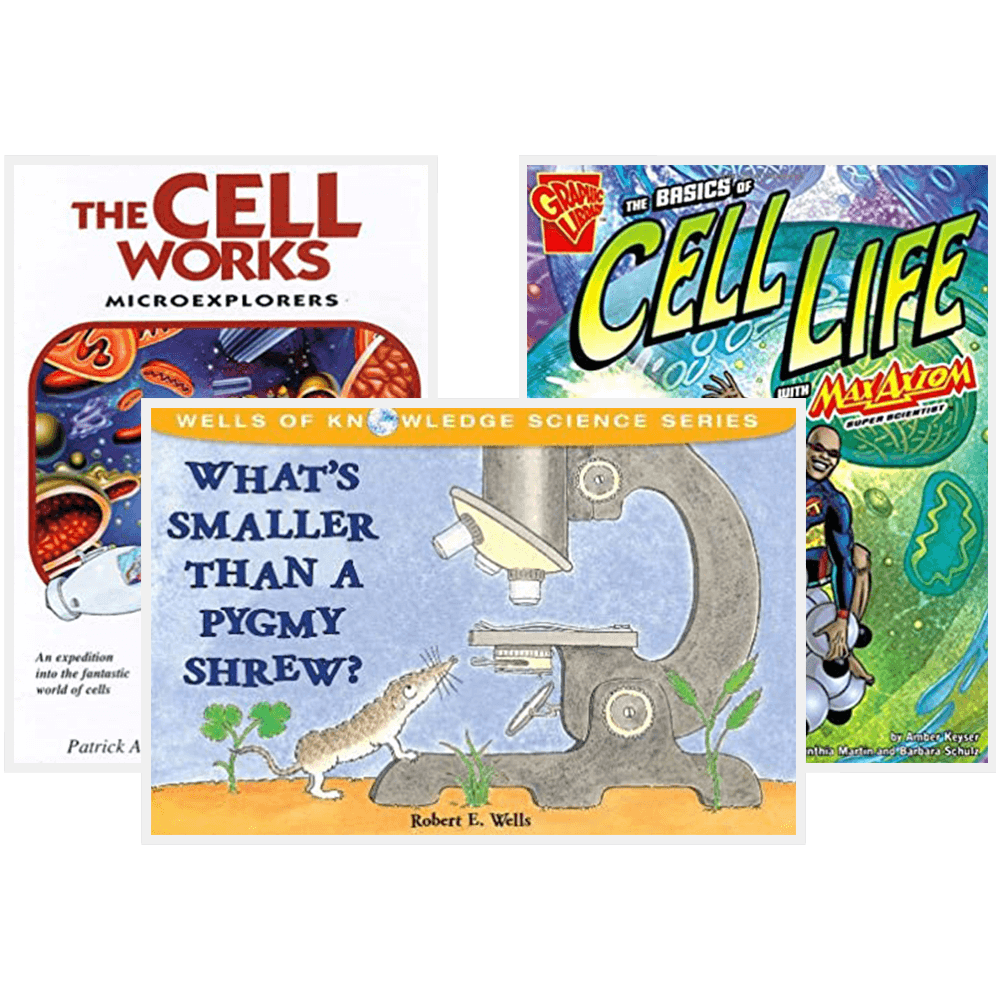 Recommended reading lists with books that can be read aloud or assigned as independent reading to further your child's understanding of biology and build reading skills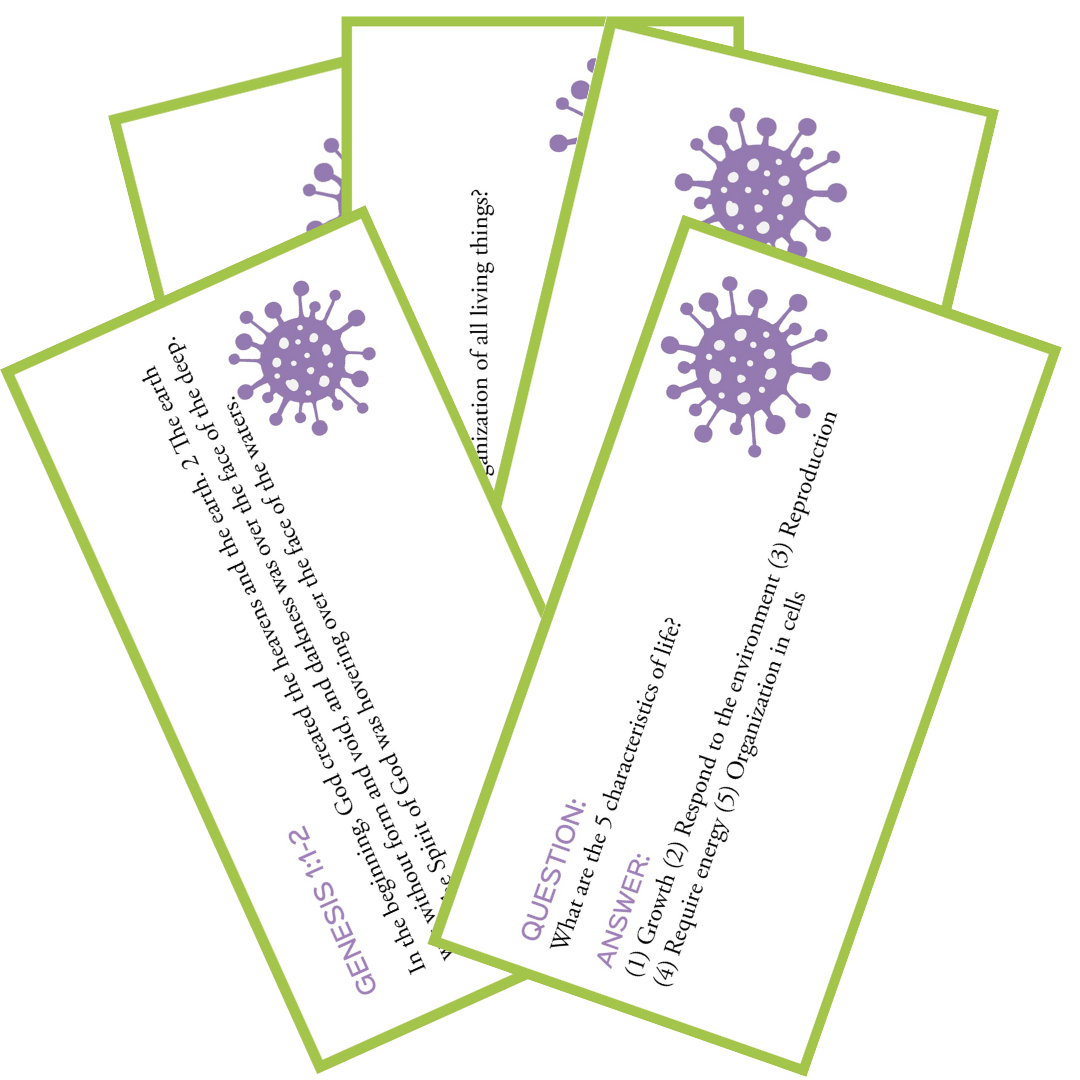 Memory work to strengthen your children's minds and commit important foundational facts to their long-term memory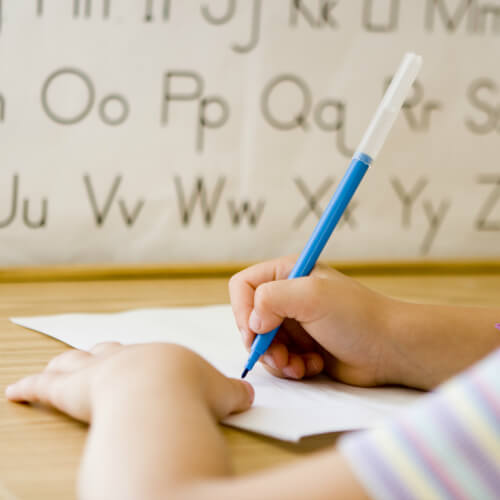 Copywork that accompanies every lesson to reinforce key concepts while practicing handwriting skills
Lessons can take as little as 15 minutes, or expand to a few hours of fun and learning! The lessons are flexible to fit your family's schedule.
I was concerned about the cost of the program, because it would only be one year of science…
but Experience Astronomy has proven to be a good value and high quality course that all the kids can do together. And knowing we have lifetime access is great because we can go back through it again with my 2 youngest kids after they're older.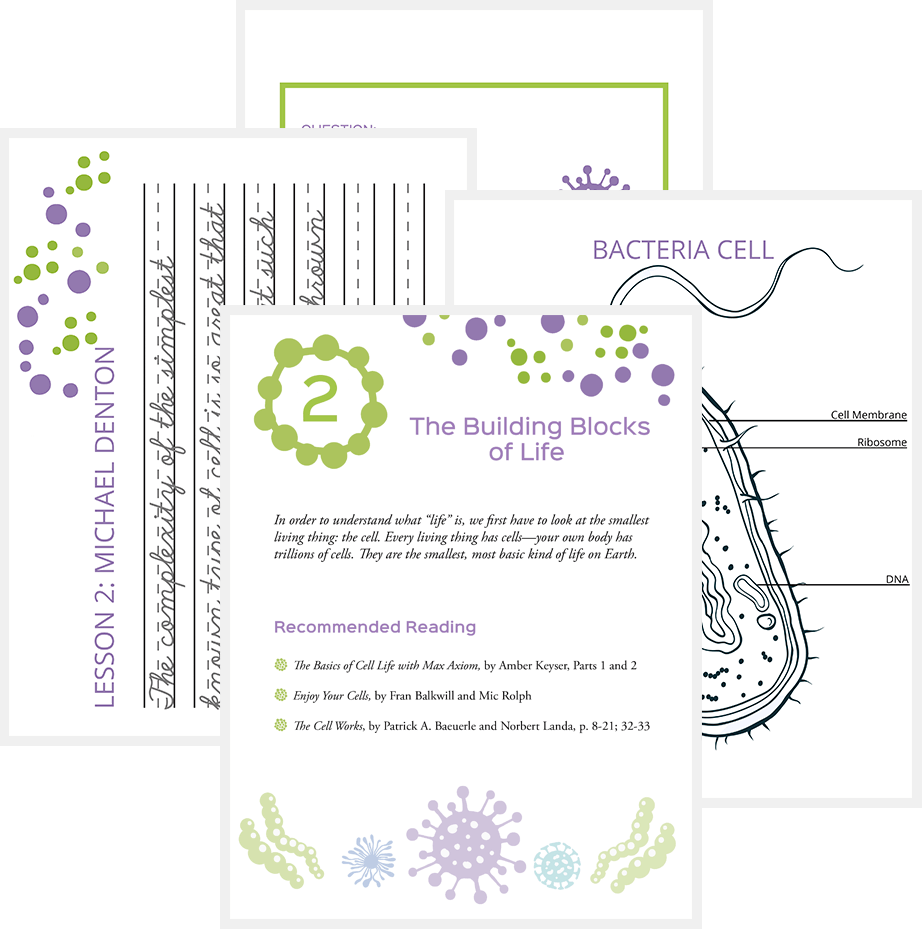 My daughter was hating school because it wasn't fun. I really wanted her to enjoy learning…
…but I'm not a science person and didn't know how to make science fun. This program has been a lifesaver! It's opened up a new world to my daughter, she's asking questions about space, and pointing out things she's learned to her dad.
My daughter's now enjoying school and both of us have loved learning about astronomy. I'll be signing her up for the high school program when she's old enough!
My kids look forward to these lessons every week!
The lessons make learning about a complex subject both fun and easy. And the videos are well produced, informative, and just about the right length for short attention spans. Luke is personable, enthusiastic, and my kids can relate well to him.
You've got questions… we've got answers!
Do I need to enroll each of my children separately?
No. When you purchase Experience Biology Level A you may use the course with all the children in your immediate family.
What is covered in the course?
When will I get access to this course?
Since this is our first year, we are in the process of editing all of the videos and resources! You'll have access to the first 10 weeks of lessons immediately with more lessons rolling out every few weeks.
What ages or grades is this course appropriate for?
The class is geared towards kids 6-12 years of age, but younger students may also enjoy the course. For high school students, we recommend our Upper Level Experience Biology program.
As the parent, you are the best person to determine if this class is appropriate for your student. Click on "Preview" above to get a taste for the course.
Which class is right for my child: the elementary or the upper level course?
The elementary-level course is designed for students in the elementary grades.
Video lessons are shorter than the upper-level videos and taught using simpler language for younger viewers.
The concepts taught in the elementary course are more basic, whereas the upper level course includes the basic concepts and goes much deeper.
Activities in the elementary course include more hands-on creative projects whereas upper level students complete labs and dissections and are required to write lab reports.
Reading assignments for the elementary course are living books that can be used as read-alouds or assigned as independent reading, geared towards students ages 6-11. The recommended reading for the upper-level is a textbook geared more towards teens.
Supplemental activities for the elementary course include things like copywork and memory cards, suitable for elementary level students.
Does my child have to view the course videos on specific days or times?
Nope! Everything is recorded and will be available for you to watch on your time schedule.
Do you teach about creation or evolution in this course?
While this class acknowledges God as the creator of the universe, it does not get into concepts about the age of the universe or scientific theories about the beginning of the universe.
Can I take this course if I live outside the United States?
You sure can! We've made sure to make the lessons applicable to those worldwide.
What additional books or supplies will I need for this course?
We'll provide you with a reading list of living books that you can purchase or borrow from your local library. You'll also have an activity you can complete with each lesson, but we've tried to ensure these activities use supplies that are typically found around the house or those that are easily accessible.
Please note: The books and activities are completely optional. The program is completely customizable and you can do as much or as little as you like!
Can my public or private school child enroll in the course?
Of course! While it certainly is a great course for homeschoolers, this course is great for any student who wants to learn more about biology whether they're homeschooled, public schooled, or private schooled. You have the flexibility to complete the course whenever you'd like!
Do you have a co-op option available?
What is your refund policy?
We offer a 100% money-back, happiness guarantee. For our elementary courses, that means you have 30 days from when you purchase to review the course. If it's not a great fit for your family — simply email us and we'll give you a full refund.
Our Fabulous Fit Promise!
We have a Fabulous Fit Promise We want this course to be a fabulous fit for your family. Based on our parent and student feedback, we think you will be delighted the course.
However, we offer a 100% money-back, happiness guarantee. For our elementary courses, that means you have 30 days from when you purchase to review the course. If it's not a great fit for your family — let us know and we'll give you a full refund
Access Your Lessons on Any Device…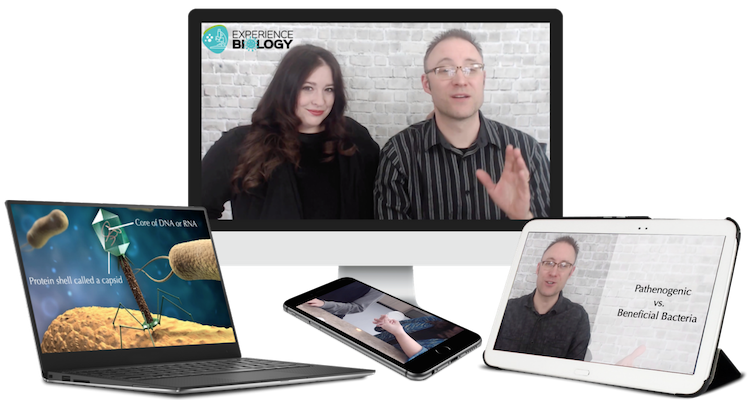 Experience Biology is more than a science class.
It's the gateway to engaging young minds and unlocking a love of learning.
I was concerned about the cost, but knew I was going to struggle with getting the fun, but important subjects done…
We had a new baby arriving this year and a herd of goats to manage daily. Experience Astronomy was perfect for this time of our life because it was so easy to use. I liked that the lessons were brief, but deep. And five of our seven kids were able to enjoy them, which was such a gift to me because with such a span of ages its hard to find something we can all enjoy
Experience Astronomy provides a great and easy to assimilate science into even the busiest of weeks.
I liked most of all that we could sit down and learn without a lot of prep time!
As a mom homeschooling several grade levels at once, having a course that was complete but didn't take a lot of my time to prep was important. But most of all, I appreciated that I could trust the content because it was based in Scripture.